We know that when students experience other cultures,
doors to self-realization open to an understanding
of what it means to be a global citizen.
We even embedded it as a principle within our Mission Statement.*

The International Office supports this commitment by helping students to expand their academic opportunities by offering programs that go beyond the walls of our classrooms. Through our study abroad and domestic off-campus program, IWU students engage with the wider world -- whether on a May Term travel course, for a single semester, a summer term, or a full year. IWU students have the opportunity to study in hundreds of locations in over 70 different countries in almost every region of the world. We also have programs suited to just about every discipline offered on campus and for students at various points in their academic career.

To set up a one-on-one advising meeting, email abroad@iwu.edu
On Thursday, January 14, 2021 there will be another IWU Freeman Asia Internship Zoom information session where you can ask question. Please click on the image below to register for the info session. You will be sent the Zoom link.

REMINDER: The deadline to submit your application is 11:59 pm on January 30, 2021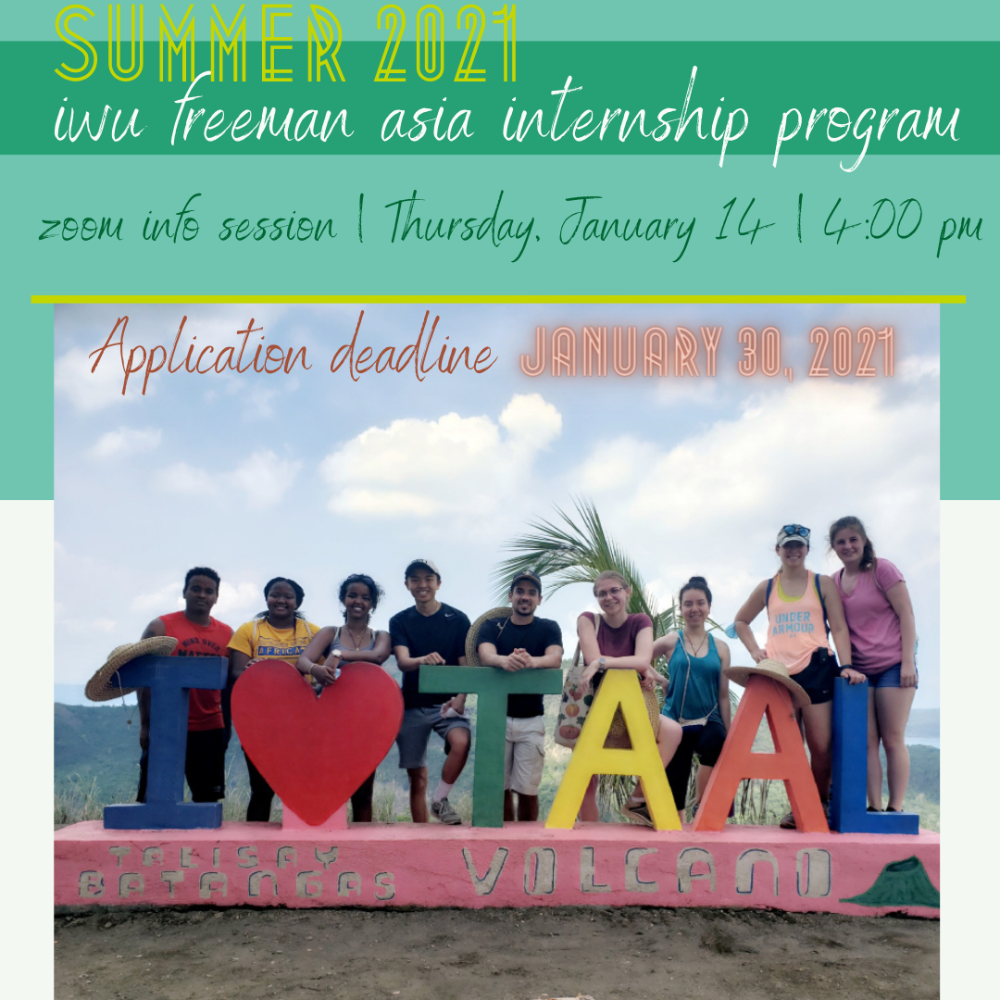 MISSION STATEMENT
"An Illinois Wesleyan education is one that "deepens the specialized knowledge of a discipline with a comprehensive world view [and] affords the greatest possibilities for realizing individual potential while preparing students for democratic citizenship and life in a global society".